Austin Kendall Will See Much Better Days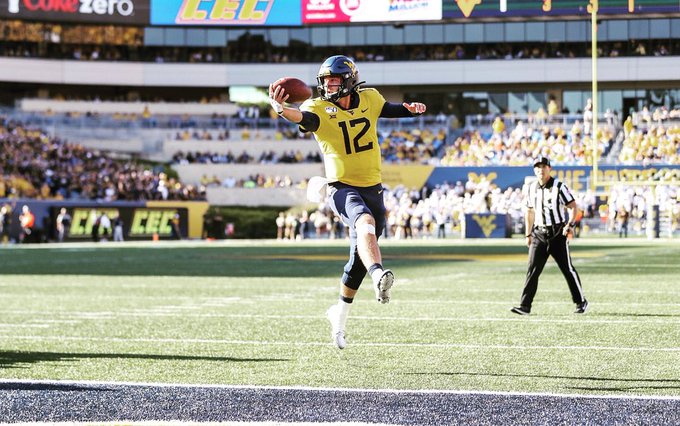 With pressure from an opposing defensive line in his face and a secondary draped on his wide receivers all game, Austin Kendall's effort against Texas was commendable.  While it wasn't his best performance of the season and will not be his best he will ever play at WVU, the circumstances surrounding the loss should be considered.
Despite four interceptions, Kendall did not play a terrible game.  He was 31/46 for 367 yards with 3 touchdowns and the four interceptions.  Two of the interceptions were definitely his fault and the other two were either the fault of the receivers or tremendous plays by the Longhorn defenders, or a combination of both.
Following the game, Head Coach Neal Brown said, "I'm not down on Austin at all.  Without looking at tape, he played his best game yet."
Kendall wasn't perfect but he certainly played well enough to remain the starter.  Despite the constant pressure by the opposing defensive front and the unfortunate interceptions, he showed that he could make big throws against a very talented defense in his first big conference game as a starter.
While it's tempting to simply give up on Kendall after a disappointing loss, it's important to remember that this is who Neal Brown and the coaching staff determined was the most ready and deserving to play.
As frustrated as West Virginia fans may be, imagine the extreme frustration Austin Kendall, with the weight of the world on his shoulders, must feel.  Rather than jumping on the "bench Austin Kendall bandwagon", trust the coaching staff and "Trust the Climb."