#AskNealBrown Features HCNB's Opinion on Pepperoni Rolls, Rule Changes, Tailgates and More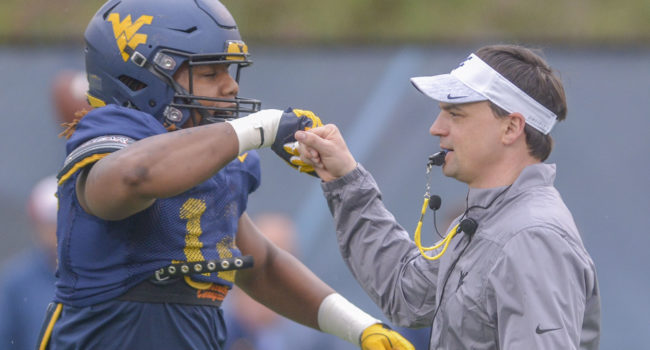 As we are drawing closer to the college football season, the WVU football program is doing a great job of building anticipation. Today on Twitter West Virginia Football had a Q&A segment called #AskNealBrown. Unsurprisingly fans fired a ton of questions at Brown.
One fan wanted to know what has surprised Brown the most about being the head coach at WVU. He also expressed gratitude for how all Brown has done to embrace the state of West Virginia.
Every West Virginian worth their salt knows what a pepperoni roll is. Does Neal Brown? One fan asked Brown, "Have you had a pepperoni roll yet?"
#AskNealBrown
Of course Neal Brown has had a pepperoni roll! He even went in-depth with to where he has had pepperoni rolls. It's been said many times: this guy gets it.
The other two questions Brown answered involved changing one rule in the game of football and if you're hosting a tailgate what's one food you must have?
Interesting question here. I like Coach Brown's idea for letting the coaches communicate with one player on offense and defense. The college game is all about preparing these guys for the pros and this is just one more way to do it.
Poor Neal Brown doesn't get to tailgate. We'll all make up for him. And who doesn't love chips and dip? Every tailgate must have this. Despite his lack of recent tailgating experience Brown still knocks it out of the park.
With only 18 days remaining until the season kicks off, Neal Brown is still making time for things like this. He has this state fired up about college football and it's going to be awesome to see his team on the field August 31 against James Madison.