A Familiar Face Joins the Party Thursday Night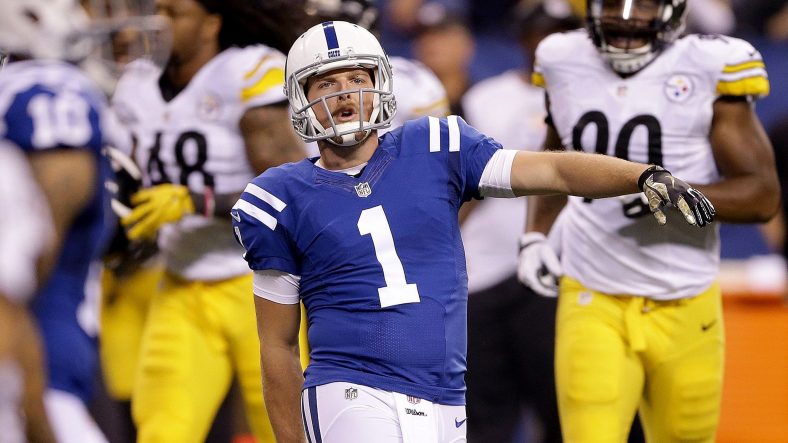 On Halloween Night, the West Virginia Mountaineers invade Waco, Texas and take on the Baylor Bears. During that game, there will be a familiar face for Mountaineer fans in the broadcast booth.
Calling the game will be Adam Amin, Matt Hasselbeck, Molly McGrath and none other than former Mountaineer Pat McAfee.
When Pat McAfee took the job at ESPN, Mountaineer fans immediately went to this Thursday night as a possible destination for him to call a Mountaineer game.
McAfee has exploded in the digital media world over the last few years. From his Pat McAfee Show podcast to his viral #ForTheBrand tweets, millions of people consume this guy's content.
The Mountaineers are going to need all the good juju they can find on the road against the No. 12 Baylor Bears. The Bears come into the game with a sparkling 7-0 record, but West Virginia has some things working for them.
For a young team like the Mountaineers, coming off of the bye week is a big advantage. This WVU team is a talented team. While it's a very young team, you have to think this team will put it all together for one big upset this season. What better time than coming off the bye week?
More Stories on Pat McAfee:
There's nothing like a Mountaineer game to get you through the last part of the week. Throw in familiar face Pat McAfee and it's going to be a fun Thursday night.
Kickoff is set for 8 p.m. Thursday night. The game will be televised by ESPN.
Let's go Mountaineers!